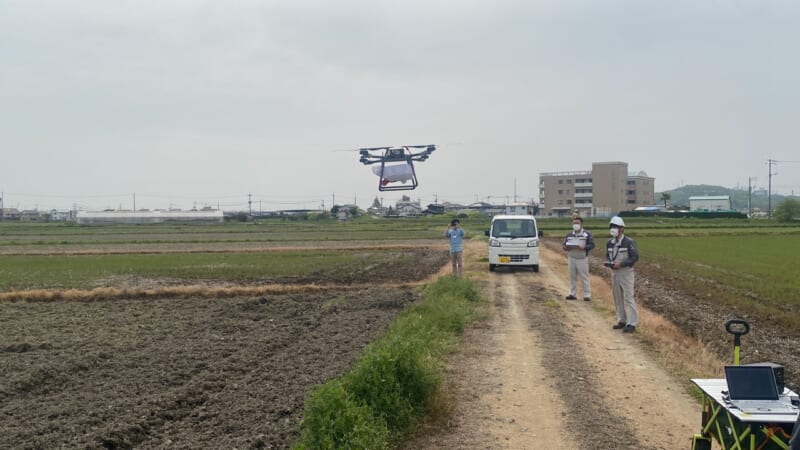 Leave a Nest Co., Ltd. (Head office: Shinjuku-ku, Tokyo; Group CEO: Yukihiro Maru) is developing a "seeding drone for afforestation" for use in afforestation as part of the "LVNS Forest Project" (launched in March of this year), in cooperation with KOBASHI Industries (Okayama City, Okayama Prefecture; Representative: Shojiro Kobashi).
A prototype has now been completed.
A press conference will be held on August 2 (Wed.) from 1:00 p.m. to 2:00 p.m. at Oshiage to unveil the prototype.
Click here for application: Application Form
One of our partners, KOBASHI HOLDINGS Corporation, and its subsidiary KOBASHI ROBOTICS Corporation, have been developing a drone (seeding drone for tree planting) equipped with a seed ball (spherical soil) in which plant seeds are drilled. A prototype has been completed and a test flight was conducted in May of this year. We would like to introduce the prototype as well as the development process.
Also participating in the development of the seeding drone for afforestation was Noi Tatsuzaki (age 19), the "First Molting Generator" in the "Advanced Recruitment System" at Leave a Nest. She will also speak at the press conference and introduce her thoughts on the development of the drone.
Outline
Click here to apply: Application Form
Date & Time: Wednesday, August 2, 2023, 1:00pm – 2:00pm
Place: Center of Garage Session Room
Address: 1-16-3 Yokogawa, Sumida-ku, Tokyo 130-0003, Japan