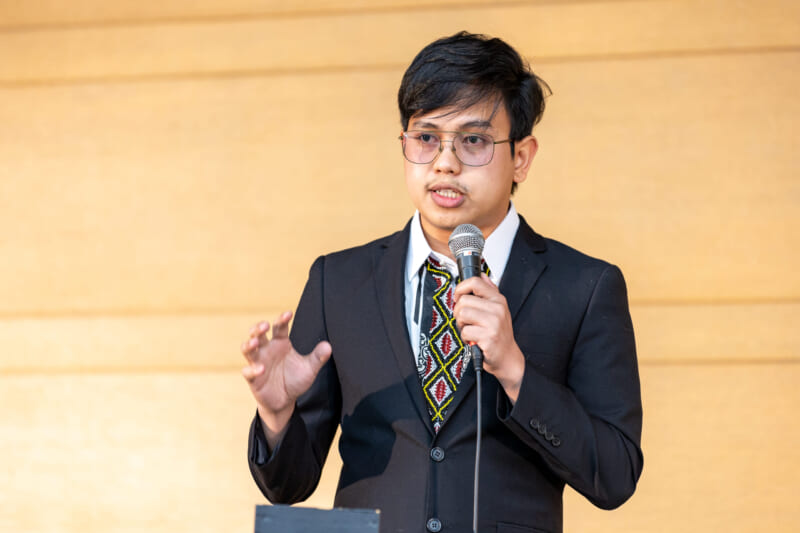 Leave a Nest hosted the 「Hyper Interdisciplinary Conference Kagawa Forum 2022」on Saturday, December 3, 2022. Under the theme of "Building Bridges from Setouchi to the World's Deep Issues," the conference featured a keynote speech by Jay Arniel Gajudo, co-founder and CEO of the Philippine startup Galansiyang Inc.
Other sessions by five partner companies and organizations, as well as 60 abstracts presented at posters and booths, provided an opportunity to discuss deep issues in the world beyond fields, industries, and national borders.
A total of 130 people attended the event, including researchers, venture companies, large corporations, core companies, small and medium-sized enterprises, town factories, producers, ministries and local governments, and junior and senior high school students.